Everyone has their favorite tradition that they look forward to throughout the holiday season. Whether that be spending time with family and friends, Black Friday shopping, lighting the menorah or decorating the Christmas tree. No matter your traditions there seems to be one universal thing that brings even more spirit to every holiday event, the Ugly Christmas Sweater.
How did the Ugly Christmas Sweater become such a cherished holiday tradition? Well, it isn't exactly a newfangled concept. In the 1950's a popular gift to give was a "Jingle Bell Sweater." These sweaters were thought to be fashionable but may have been easier to laugh at. As the years went on and holiday parties became more popular, everyone started wearing these sweaters.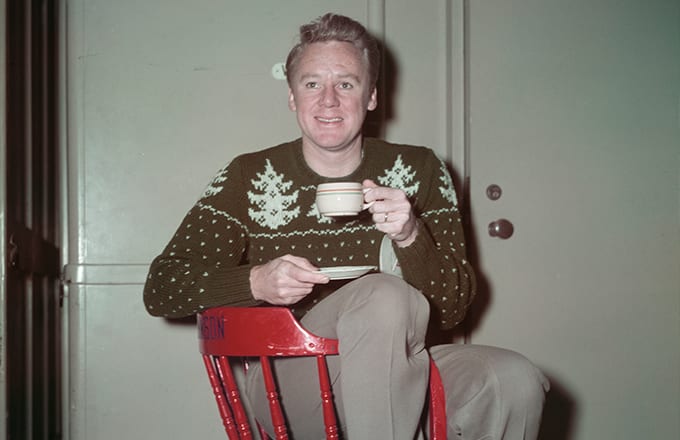 Image via FPG / Getty Images
Late into the 80's, National Lampoon's Christmas Vacation's Clark Griswold wore a holiday sweater that had snowflakes all over it. Clark solidified the trend in pop culture and it began to take off. The Christmas spirit had reached an all-time high and everyone had to have one. The trend kept evolving which even allowed charities, specifically the Make a Wish Foundation, to get involved. Today the idea of the actual sweater transcends all types of apparel. You can now buy Ugly Christmas
t-shirts
,
fleece sweatshirts
, vests and even pajamas!
                                                    WARNER BROS
No matter your style or your favorite holiday traditions, one way everyone can come together is with their Ugly Christmas Sweaters.
Please follow and share us: